---
Phase Transitions
A collaborative audio-visual work that explores collaboration itself. Through a focus on water, a link is created that weaves through each individual phase.
with: Arni Valur Kristinsson, Hyewon Suk, Angelo Harmsworth, Nico Espinoza, Juan Sebastiàn Aguilar Remírez, Federica Sosta.
Read more
audiovisual

12'30''



---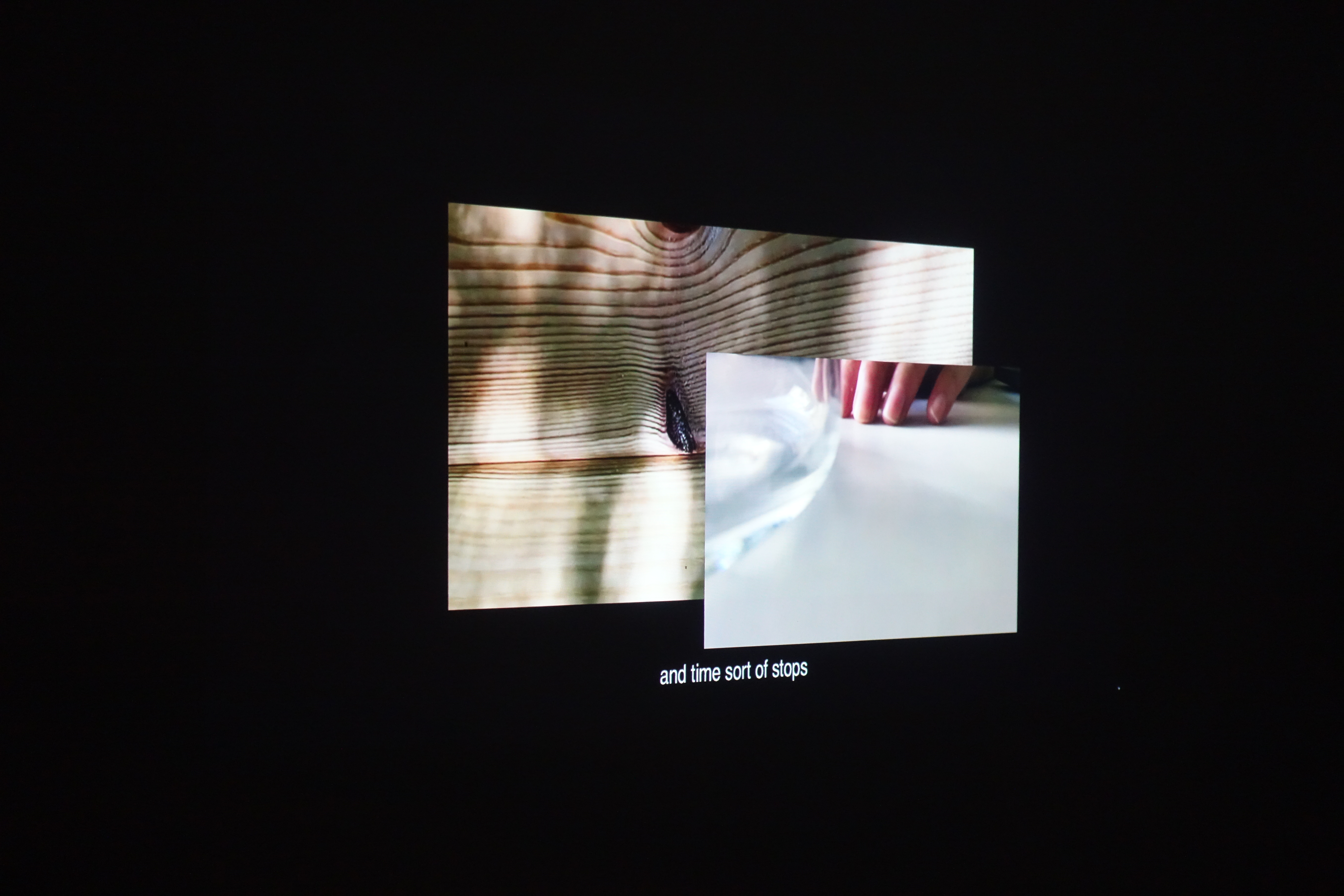 A Day in Night's Reality ~ A Night in Day's Reality

Focusing on insomnia's effect on sleep and wakefulness, the work represents a half dream, half awake state where the two morph together into a blurred and undifferenciated experience.

Material and performances by:
Ben Glas
Polina Joffe
Haesoo Eshu Jung
Elina Nissinen
Angelo van de Wiel

audiovisual installation

6'12''

---
Plurality of Attention
A performative take on the attention economy and contemporary live music characteristics, using a light and text based score for four performers and indeterminate instrumentation.
Premiered at the sonic art exhibiton
Polyphon
in Gera and Leipzig, 2021.
Read more
performance

20'
---
Popular Memory

A piece that plays with ever vanishing audible memories within popular culture.

audio installation
---
In Passing

A work that highlights the people that surround us, catching fragments of broken intoned phrases and gestures.

mixed media installation
---
Everything Was Until It Is No More

A group installation that repositions the audience's senses via the simultanious blocking of visual stimuli with brief encounters, where a realigning with the room and the people in it repositons oneself in the current moment. It comments on aspects of gaze, presence and solitude.

with: Davide Luciani, Anto Modica, Nico Espinoza.

mixed media installation


---
Select Audio Works
Audio works from varying sound art installations and performances.
Read more
audio


︎
---
People Crave

A poetic text exploring the formation of meaning through the crosswiring of multiple fictions, along with quick changes in attention.It comments on the ideas of remixing (via internet aesthetics) however, it allows intervention that undermines this aesthetic through determined impulse.

poetry
---
Fragments
A work that looks at the outer and inner experience of audible events while playing with both anticipation and absence of stimulus.
Read more
audiovisual installation



---
Home and Other Spaces

A work created in the first lockdown during the covid epidemic in Berlin. It combined the experinece of being well aquainted with our homes while finding ways to connect over distance.

Multiple recordings were collected and reproduced in a live performance on Cashmere Radio.
composition,
live radio performance
---
Tether

Avant-jazz band and album recording. The compositions reflected personal migration and long distance connection, as well as tense turning points in UK politics and culture.

Debut album recorded with Elias Stemeseder, Philipp Gropper and Max Santner at Funkhaus Berlin, 2016. Released on Whirlwind Records, 2017.
band,
album recording
---
Sound Design
Sound design for film, events and commerce.
Read More
audio


︎